We spent Saturday with Meme, Memar, Aunt Tisha and cousin Lauren Kate, and Char and Stormie. We ate lunch, hunted eggs and at candy! Here are some pictures from our fun day!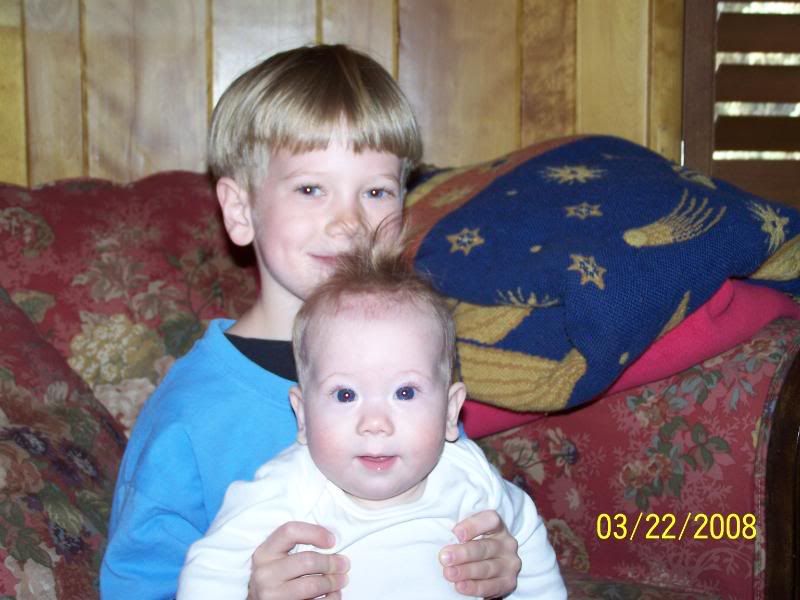 Ethan & Samantha
Everyone waiting for the hunt!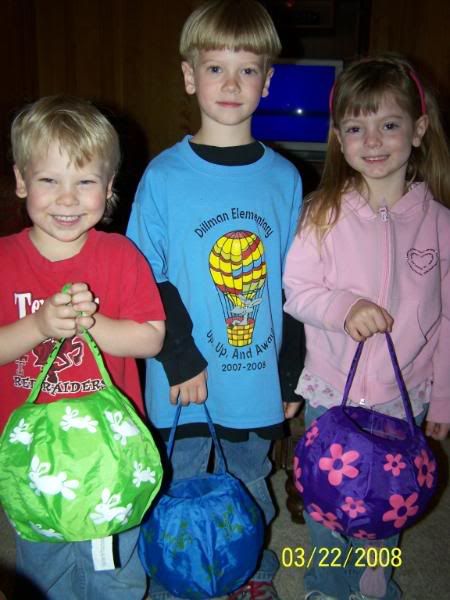 With Easter baskets ready!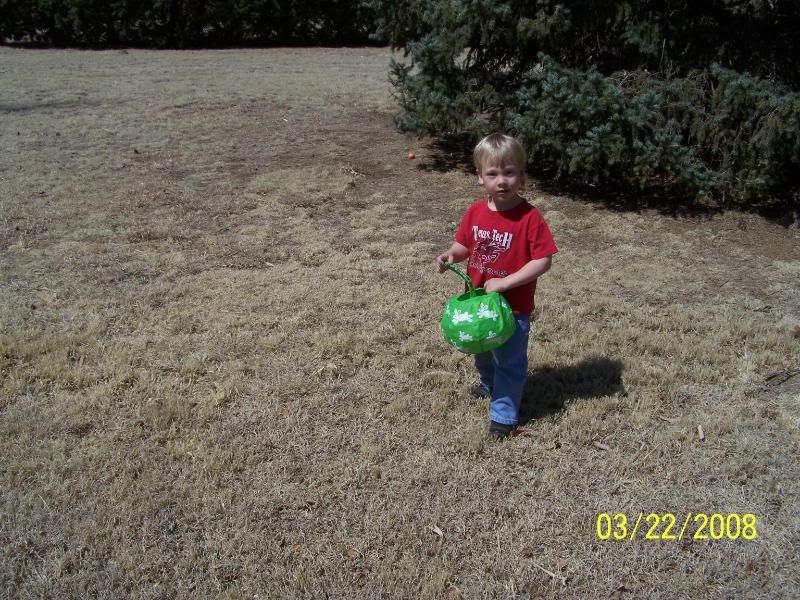 Tyler hunting those eggs
Bethany has a basket FULL!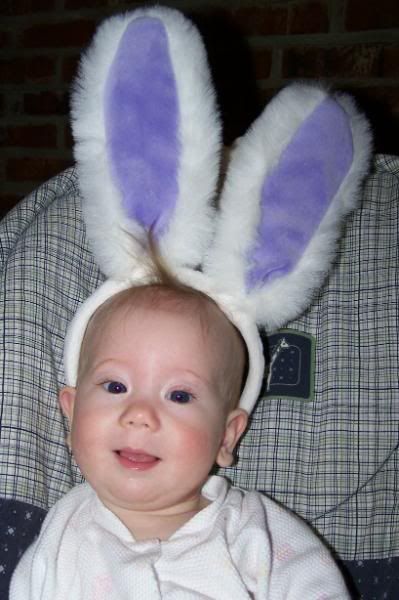 Samantha with her bunny ears on!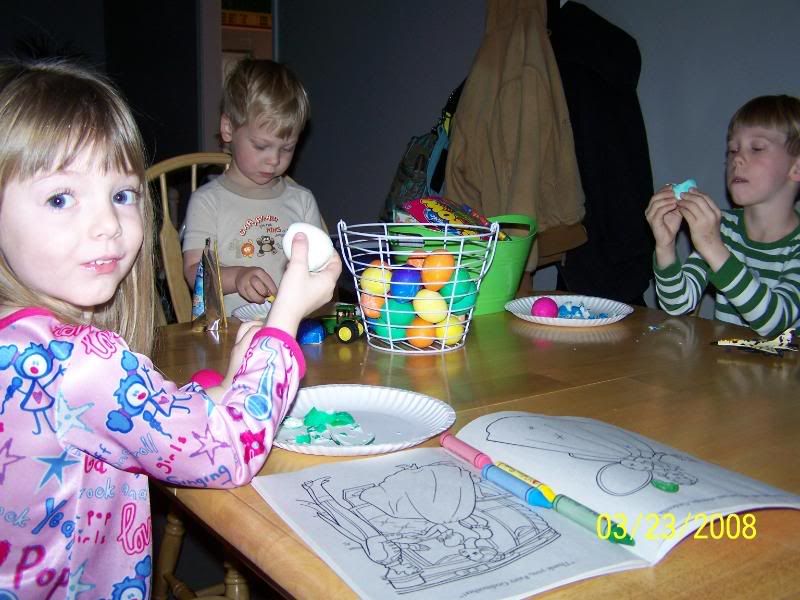 Everyone enjoying boiled, colored eggs on Easter morning!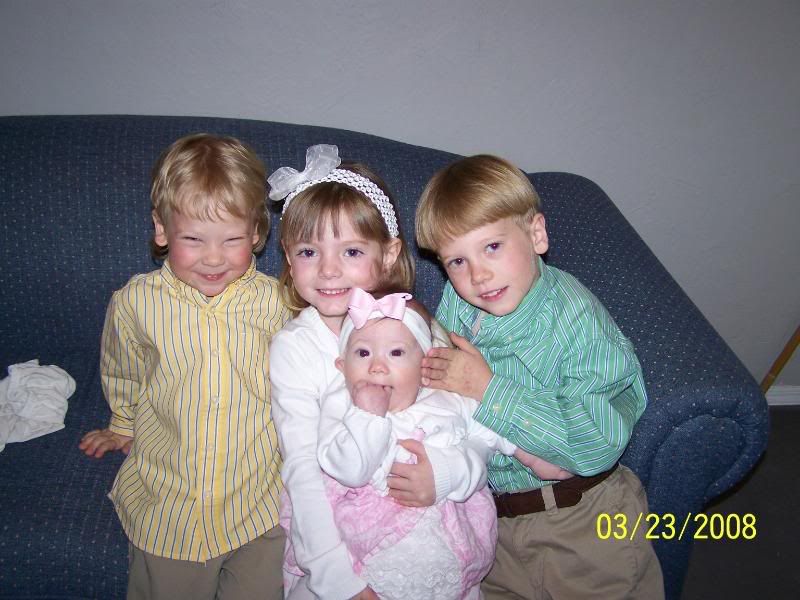 getting ready to leave for church